LA Aluminum Casting Company specializes in high quality aluminum casting for commercial applications, large and small.
We take pride in serving commercial castings to companies and institutions. It's been a pleasure working with these companies throughout the years.
We have a broad range of commercial clients, each with demanding deadlines and specific product requirements. LA Aluminum knows what it takes to consistently deliver mission critical solutions with accuracy and proficiency.
Throughout our many years of experience and service, we have produced casting solutions weighing from just ounces to nearly 100 pounds. Castings for our customers vary in shapes, sizes and complexities and there is very little that we cannot accomplish. LA Aluminum's castings are able to match and often exceed the standards offered by our competitors. 
Commercial Industries we've worked with:
Wind power
Agriculture
Meters and regulators
Explosion-proof housings
Automotive
Food manufacturing equipment
Fuel cell fittings
Alternative energy
Oil and gas
Hobby equipment
Electronics
Marine hardware
Instrumentation
Nuclear
Robotics
Textile manufacturing
Traffic and transportation
Recreation
Sports and fitness
Laboratory
Indoor and outdoor furniture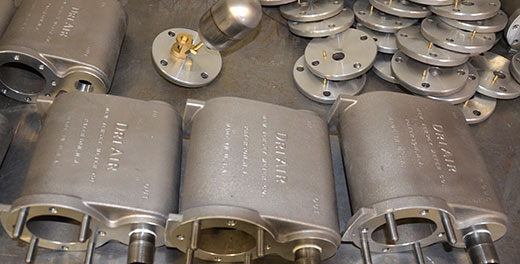 Assembly and Drop Shipment
Let us do the extra work for you. Send us the additional components, and we'll assemble your product and drop ship to your customer!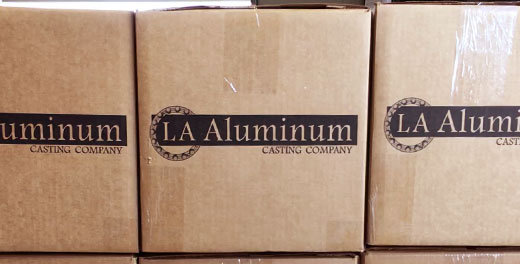 We understand time is money. That's why we're dedicated to providing quality product, customer service, and on-time delivery. Currently 99.6% On-Time delivery for the year.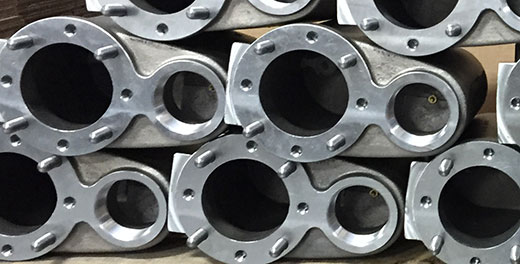 LA Aluminum Casting Company is your best choice for Single Source tooling, casting, machining, anodize, chromate conversion, powder coat and assembly. 
Aluminum Commercial Casting Examples
Talk to one of our permanent mold casting specialists for further details.