Our goal here at LA Aluminum is to be the preferred manufacturer of permanent mold aluminum castings.
To meet this goal, we rely on our talented and dedicated workforce. Our vision is to be a preferred employer. We are committed to developing employee potential and opportunities for growth.
Whether you are looking for a position on our team where you and your skills can make a difference, or want to develop new skills and strengths, there may be career opportunities for you at LA Aluminum. 
There are four ways to apply:
Complete the online application below
Email your resume to: info@laaluminum.com
Download application and email to: info@laaluminum.com
Fill out an application in person at LA Aluminum, 1906 W Miles Ave, Hayden, Idaho
We will contact applicants if a position is available or becomes available.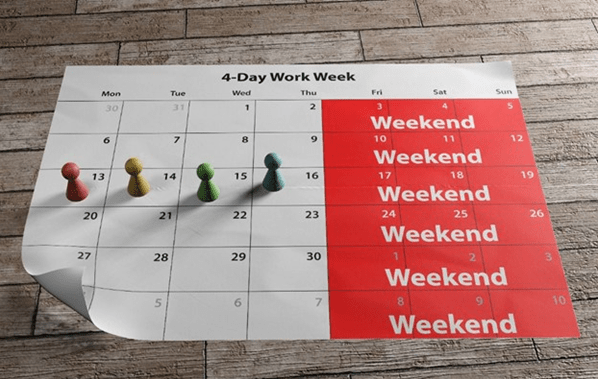 Competitive Pay
Referral Bonuses
401(k) Retirement Plan
401(k) Matching
Uniform Reimbursement
PTO + 6 Paid Holidays
Employee Luncheons
Dental Insurance
Health Insurance
Vision insurance
Life Insurance
Spirit Wear/Swag
4-day Work Week
Job Description
The objective of this role is to help make LA Aluminum Casting Company operations run efficiently. This individual should have the ability to work as a team, make decisions about the parts they are handling, and work closely with their supervisor to ensure the proper handling of parts. Being a friendly, self-motivated team player with strong interpersonal skills is necessary for this role.
Performs the essential tasks of operating the CNC Mill/Lathe Machines
Duties & Responsibilities
Load and run parts into CNC Mill/Lathe machines
Maintain production efficiency levels
Keep machine tools in clean and working order
Fill out inspection first article and in process reports
Report machine issues
Communicate, support and reinforce the values of the organization professionally
Work in a team environment and be supportive of all company initiatives
Maintain a safe and organized work area
Physical Demands
Must be able to stand, push, pull, reach and bend to the floor and must be able to occasionally push up to 50lbs.
Hearing Ability
No special requirement
Working Conditions
High levels of noise
Physical hazards of moving equipment and machine parts.
Flying cutting fluid and coolant
Varying degrees in temperature
Work Experience
No Experience Required
Job Type: Full-time
Pay: $20.00 – $25.00 per hour with additional $1.50 per hour differential for swing shift
Job Description
LA Aluminum Casting Company seeks to hire a F/T Pourer Operator for second shift (4pm-2am)
Responsibilities
Pour molten metal into molds.
Perform all tasks with safety and quality in mind and in accordance with established procedures and process instructions.
Take necessary action to minimize delay time and maximize production.
Essential Duties
Pour molten metal into molds and ensure that pouring is performed within specified pouring parameter requirements and allotted pouring time.
Remove slag from ladle and add alloys as prescribed.
Inspect ladle to ensure it is in proper and safe working condition. Ensure ladles are properly heated before use. Place ladles under heating torches, as required.
Collect information about ladle number, molds poured, run outs, short pours, and mold temperature. Record information on appropriate form or database.
Check metal temperature using a pyrometer.
Notify supervisor of any quality, mechanical or delay problems and take corrective action, as necessary.
Perform routine preventative maintenance on casting equipment and melting furnaces.
Perform incidental duties assigned by your supervisor.
Principle Responsibilities
Exhibit superior safety practices every day evidenced by outstanding housekeeping at all times.
Extend treatment to all other employees of the Company as individuals with the courtesy and dignity shown to customers.
Exceed customer quality and service expectations through attention to detail.
Exercise maximum care to protect the environment by fostering and supporting responsible operating procedures.
Qualifications & Education Requirements
High School Diploma/GED
Must be safety minded and be able to follow safety guidelines
Must be able to adhere to company policies and procedure
Ability to communicate with people and follow verbal and written instructions
*Physical Demands
The physical demands described here are representative of those that must be met by an employee to successfully perform.
Work in standing position 10 hours/shift
Considerable arm movement
Exposure to hot environments when assisting with metal pouring operation
Work requires close attention to lifting and handling of medium weight parts up to 50 lbs.
Work Environment
The work environment characteristics described here are representative of those an employee encounters while performing the essential functions of this job. Reasonable accommodations may be made to enable individuals with disabilities to perform the essential functions.
Average shop conditions with some temperature variations due to seasons
Subjected to noisy environment requires wearing of ear plugs.
Standard PPE required: safety glasses, ear plugs, gloves and special PPE for metal pouring (provided).
Schedule & Pay
Job Type: Full Time 
Shift: Monday – Thursday, 4pm-2am.
Some overtime on Fridays and weekends will be required.
Pay: $23.00-$26.00 per hour with additional $1.50 per hour differential for swing shift
Address:
LA Aluminum Casting Company
1906 W. Miles Ave.
Hayden, Idaho 83835