Do you have an idea, print, 3D model or sample? The LA Aluminum team of specialists can turn your idea into a finished product. Each of the departments (Tool Making, Foundry, Machining, Quality Assurance, and Finishing) work together to develop the best strategy to manufacture to your specific casting criteria.
In some cases, we are able to recommend design modifications that will increase productivity, enhance the functionality of a part, or reduce mass and other changes that reduce the cost to the customer.
Once the strategy is decided upon, we proceed to our design and mold-making process. 
Talk to one of our specialists with any questions you may have. 
TOOLING DESIGN & MOLD MAKING
Once we have a clear and concise manufacturing strategy, we move to the tooling design and mold-making process.
Our Engineers begin by evaluating your design and determine the most effective way to achieve optimum casting strength and surface finish. Gates and risers are added to the design to facilitate a good flow of aluminum throughout the part.
Solidification software is run on your part to detect and predict the best casting design. This step ensures your castings will be optimized for maximum manufacturing efficiency.
Next, our tool makers use CAD/CAM software to write the programs and create 3D renderings of the casting. The tooling is then modeled to ensure the mold will produce parts according to print specifications.
The design code is sent to one of our CNC Machining Centers where we begin cutting the part design into the mold.
In most cases, our preferred tooling material is high-strength steel because of its excellent stability and superior tool life. These qualities save our clients from unnecessary tool reworking costs over the life of the product. Permanent molds will produce tens of thousands of parts throughout their lifetime.
Once we've created the tooling to your specifications, the tooling becomes your property. We take great care in prepping, cleaning, warehousing, and maintaining your tools so that they will supply high-quality castings for years to come.  
Talk to one of our specialists with any questions you may have. 
AFTER CREATING THE MOLD, WE TAKE IT TO THE FOUNDRY.
Talk to one of our specialists with any questions you may have. 
View Heat Treat Equipment table, Foundry Melting Equipment table, Foundry Casting Equipment table, and Shell Core Equipment table
ONCE THE CASTINGS HAVE FINISHED THE HEAT TREAT PROCESS, THEY MOVE TO THE MACHINE SHOP.
Our seasoned machinists and operators program the CNC (Computer Numerical Control) machines to fulfill your specifications.
Not only do we provide an expansive in house Machine Shop for our casting clients, we also offer machining services for other materials including aluminum, brass and steel.
LA Aluminum can supply machined aluminum prototypes.
From simple turning operations on the lathes to complex machining tasks on our 4-axis horizontal machining centers, LA Aluminum provides you with a turnkey solution to fit most requirements. 
Talk to one of our specialists with any questions you may have. 
100% of all our machining is performed in house.
FINISHING, POWER COATING, AND ASSEMBLY
LA Aluminum saves you additional time and money by doing the finishing work for you:
Deburring
Sanding
Grinding
Vibrating
Polishing 
We provide complete assembly as an additional service to improve your savings.
Ship us the additional components for your product and we will assemble and ship directly to your end user. 
Talk to one of our specialists with any questions you may have.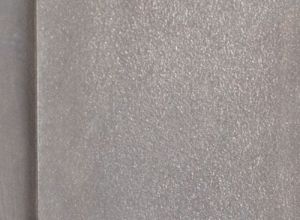 AS-CAST HEAT TREATED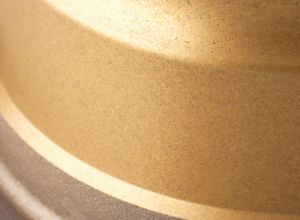 ANODIZE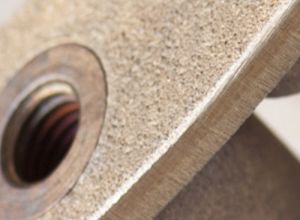 CHROMATE CONVERSION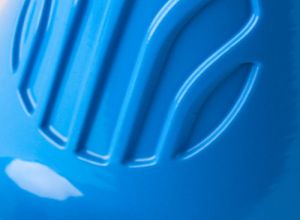 POWDER COAT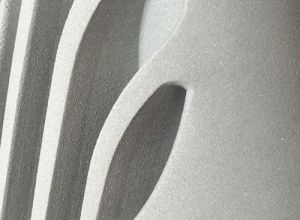 SAND BLAST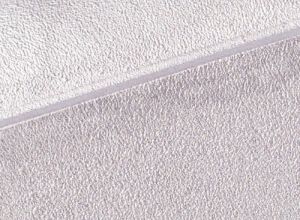 BRIGHT DIP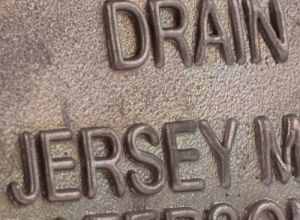 LETTERING
HERE AT LA ALUMINUM, WE TAKE QUALITY SERIOUSLY.
We understand delivering consistently exceptional products is vital to your success. That's why we're ISO 9001:2015 Certified and have built our culture around quality.
We have adopted the philosophy of "Striving for Continuous Improvement." Every employee at LA Aluminum is aware of the impact of his or her job and how it relates to providing the best quality product to our customers. 
We have designed our Quality Assurance Program to accommodate a wide variety of industries, including aerospace, automotive, commercial, dental, medical, marine and military. Our primary goal is to meet or exceed customer requirements.
Rest assured, your parts will arrive to your exact specifications because we perform routine checks during each operation using a variety of testing methods including "go and no-go" gauges, micrometers, height gauges, calipers, thread gauges, bore gauges and ring gauges. We regularly calibrate and certify all equipment and gauges to MIL-STD 45662.
We always measure your first article and full production parts using an in-house Coordinate Measuring Machine (CMM). The CMM measures with precision and accuracy, especially in hard to reach areas. 
In addition to the above, we also offer the following value added services to save you time and money.
Pressure Testing- We use a specialized pressure testing unit measures pressure loss for castings that are used in liquid or air applications.
Hardness Testing- Our unit tests the Rockwell or Brinell hardness of an aluminum casting.
We can also provide you with Heat Treat Certification and Material Certification. 
Talk to one of our specialists with any questions you may have.